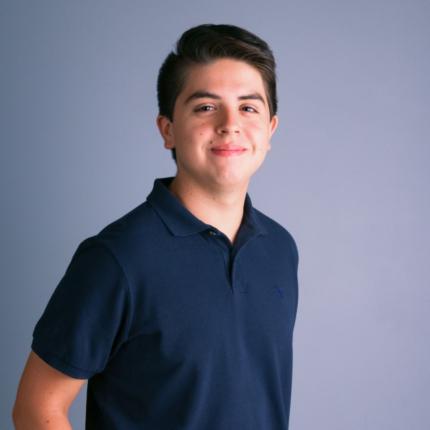 B.S. graduate Jacob Aguirre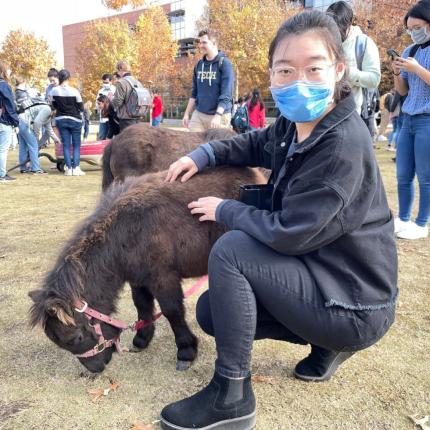 M.S. graduate Yutong Wang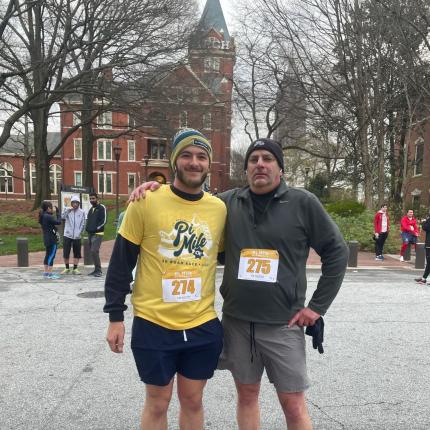 B.S. graduate Ben Harrison
Congratulations to our Fall 2022 graduates in the School of Economics! This semester, we're proud to award 14 bachelor's and six master's degrees to our students, and they have a lot of exciting plans for the future.
Yutong Wang is graduating with an M.S. in Economics and will work for Deloitte Consulting as an IT consultant in China, and B.S. student Oussama Kerzazi has a position lined up as a business analyst at Mercedes Benz.
Bachelor's student Jay Wilkinson plans to continue working on his outdoor design and construction company and pursue a master's degree in 2024.
Outgoing Economics Club president Ben Harrison, graduating with a B.S. in Economics and a certificate in finance, plans to start the Master of Science in Analytics here at Georgia Tech. (Read more about Ben in his student profile.)
After graduating with a bachelor's degree in economics, Jacob Aguirre will complete his B.S./M.S. in Economics in the spring. Then, he plans to pursue a master's in math and a Ph.D. in operations research under Assistant Professor Gian-Gabriel Garcia at Georgia Tech's School of Industrial and Systems Engineering. (Read more about Jacob in his student profile.) This summer, Jacob will participate in the GEM Fellowship for Ph.D. studies as an intern at Oak Ridge National Laboratory.
Our Fall 2022 graduating class also includes B.S. students Rupkatha Banerjee, Jacqueline Chambers, Sydney Hambacker, Brendan Haygood, Nancy Huang, Graham Lewis, Charles Moss, Pooja Patel, Christopher Rex, Miah Schultz, Srija Somaka, Jay Wilkinson, Maggie Xia, and Jinglin Xu, and master's students Sen Gao, Daniel Lyczak, Rongshan Ma, and Alexander Remillard.
Congratulations to all of our graduates! Georgia Tech will host the Fall 2022 Commencement ceremony on Friday, Dec. 16, and Saturday, Dec. 17.
Curious about what else our graduates are up to? Check out more of our recent commencement profiles: