Name: Benjamin Harrison 
Program: Third-year economics major with a certificate in finance.
Hometown: Marietta, GA
Favorite class: ECON 4060 Money and Capital Markets 
Favorite professor: Dr. Urmanbetova, Dr. Belton and Dr. D. Flamming 
Internships/clubs: Georgia Tech Economics Club, GTSF Investments Committee, Mental Health Student Coalition, etc.  
Most helpful resource in the School of Economics: I recommend getting to know your professors and advisors. Establishing a good relationship with a few professors/staff can be really helpful in a mentor sense. The Economics Club also provides a great atmosphere for getting to know other students at Tech, learning about careers and research in Economics, and connecting with our alumni and staff.  
1. Why did you choose Georgia Tech?
Growing up outside of Atlanta, when it came to applying to colleges, I knew Georgia Tech was a great school. I was very lucky to get into such a competitive school and while there were other places I applied, the combination of the Zell Miller scholarship, the campus atmosphere, and the opportunities Georgia Tech graduates have, was too good to pass up.
2. Who or what inspired you to study economics?
I chose to major in economics because I believe all of my education and career goals are best benefitted by Georgia Tech's economics curriculum. I have strong interests in math, macroeconomic research, financial current events, policy (specifically related to education and healthcare and their connections to diversity and inclusion), and strategic planning. While these are my interests, they are broad together, and I have an idea of what it is that I want to do after I am done with school. Still, Economics is a great bridge for finance, math, current events, policy, research, and, specifically at Georgia Tech, our degree program gives me a lot of opportunities to take classes I would not always have the opportunity to take if I were a different major or at a different school. I hope this to be a good bridge if I decide to pursue graduate school.
3. What's the coolest research/project/initiative/event you've worked on here?
My favorite event I have worked on was probably an event the Economics Club hosted last semester with Bernie Burgener. Bernie is the Executive Director of Greenhouse Accelerator, where he helps create sustainable jobs through advising and financial support. With Bernie's help, we set up a panel of local, sustainable leaders which led to a very insightful discussion about careers, sustainability, important current event topics, and more. We are excited to have a continued relationship with Bernie.
4. What was the biggest challenge you've faced at Georgia Tech, and how did you overcome it?
I would say time management is a challenge I have faced. Georgia Tech is a very active and competitive environment, and there are a lot of opportunities in the classroom (courses and research) and outside organizations (clubs and organizations). Georgia Tech has definitely taught me prioritizing is important and great time management skills. There are so many great things you can do on and off-campus, but it can become a lot so learn to manage your time well and find what works for you.
5. What's your proudest achievement from your time at Georgia Tech so far?
I was pretty excited about getting my first internship. I spent Summer 2021 in Juno Beach, Florida, working for NextEra Energy. I got a chance to work alongside the Distributed Generation's Business Management team, where I worked on some pretty interesting data projects. I learned a ton about what I want to do and what I value in an employer, and I was very lucky to find such a great first internship experience. Georgia Tech helped prepare me for this experience, and I am happy I got to take part in it.
6. What's the biggest change you see in yourself now from when you arrived?
I would say time management skills and the ability to prioritize. Like I have stated above, there is so much to do on and off-campus as a Georgia Tech student, but being able to prioritize what you need to do so you can do what you want to do is a lesson I have learned since my freshman year.
7. What's your #1 advice for incoming students in the School of Economics?
Get involved on campus. Georgia Tech is a hard school, and everyone can and should find something on campus to get involved in besides their studies, whether it be a club sport, Greek life, or a club, join something, get to know people and find an activity and a group of people to fall back on. Another thing I would say is get to know some of your professors and school administration. They have been where you are; they know how the school and how your degree operates, and many of them will have valuable advice about industry, academia, and life in general.
8. What's your biggest, craziest goal after you graduate (aka how do you want to change the world)?
I am passionate about education policy, and if I could change the world, I would work to help restructure many attributes of our public education system. I think research in this field is interesting and can show us valuable information about how inequalities within the education system cause systematic problems across our country.
Thank you for sharing your experience, Benjamin! Stay tuned on Facebook, Twitter,  LinkedIn, and Instagram for new undergraduate spotlights every month.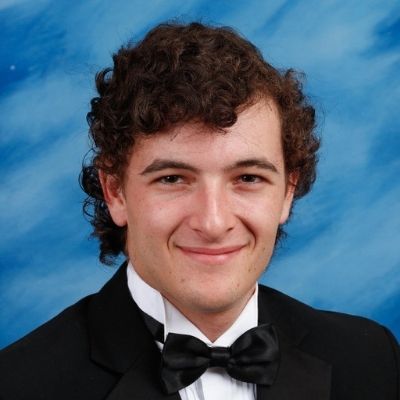 Degree
Third-year economics major with a certificate in finance