The School of Economics is proud to celebrate 30 graduating students at the Spring 2022 Commencement ceremony!
This semester, we asked the Class of 2022 to reflect on their best memories and proudest achievements from their time at Georgia Tech and share their upcoming plans for the future.
Check out what these inspirational students are moving on to next, and join us in wishing them well on their next adventure! 
Samantha Cameron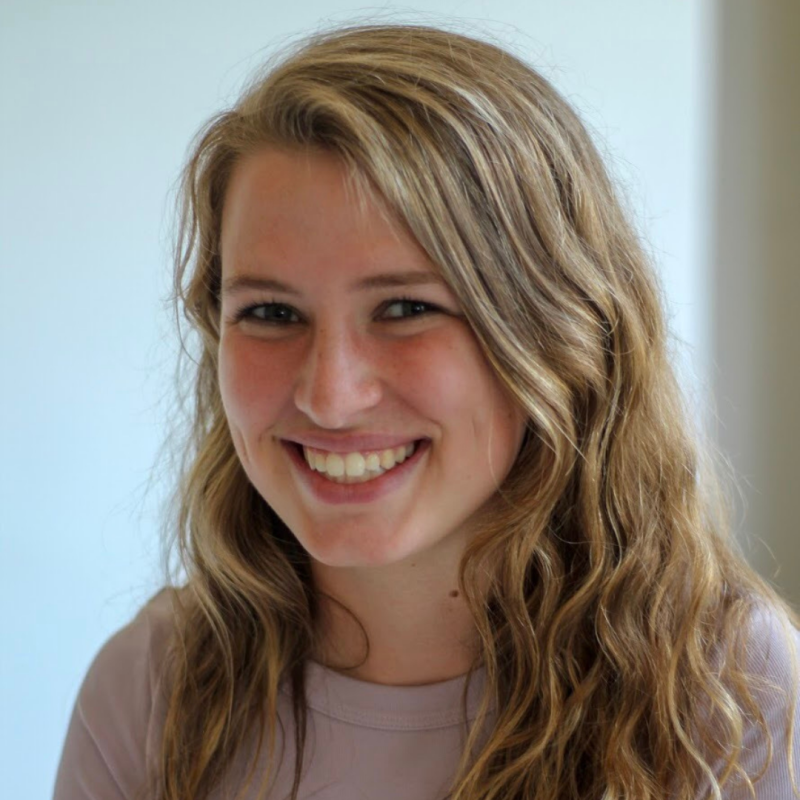 Degree program: B.S. in Economics 
Post-grad plans: Attend the Agricultural and Resource Economics Ph.D. program at the University of California-Davis to study environmental and natural resource economics.
Best experience at Georgia Tech: My favorite experience at Tech has been researching with Dr. Dylan Brewer for the last couple of years!
Congratulations, Samantha! 
Emma Watkins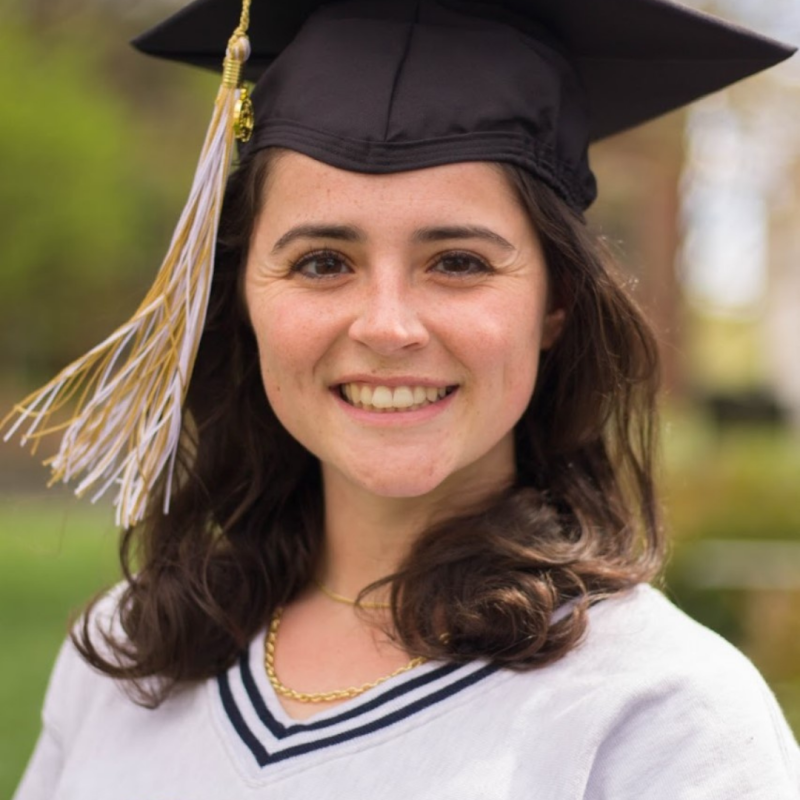 Degree program: B.S. in Economics with a certificate in business analytics
Post-grad plans: Grad school at Georgia Tech in the Master's in Analytics program
Proudest achievement at Georgia Tech: Being the president of my sorority, Alpha Phi
Congratulations, Emma!
Turner Stevens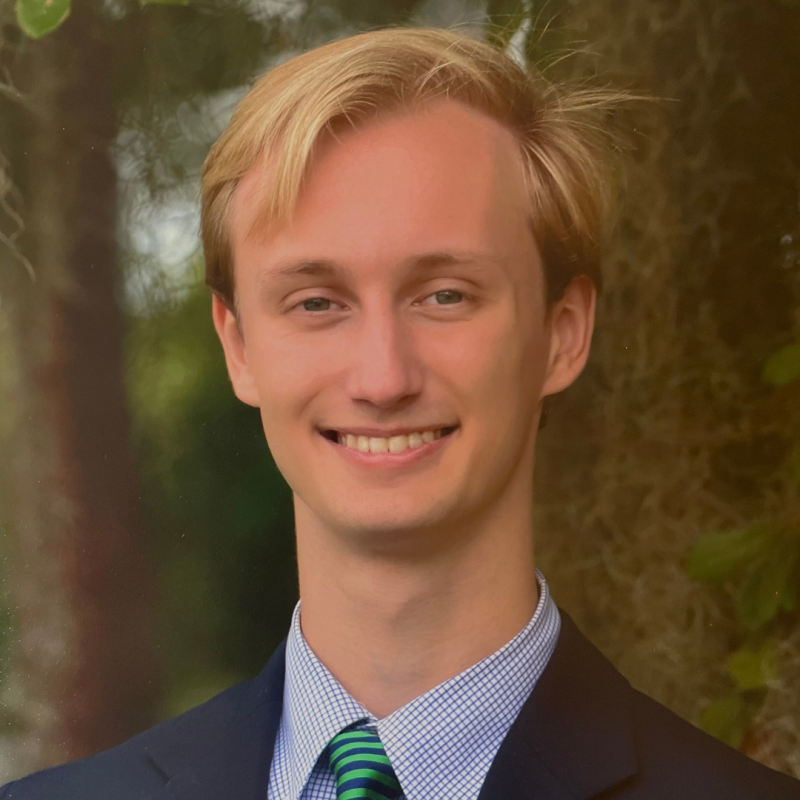 Degree program: B.S. in Economics with minors in Mathematics and International Affairs
Post-grad plans: After graduation, I will begin a Ph.D. in Economics at the University of Virginia studying public finance and international economics. My future plans are to become an economics professor.
Proudest achievement: I would say my proudest achievement (aside from getting into multiple Ph.D. programs) would be raising nearly $15,000 for the Leukemia and Lymphoma Society during their Student of the Year Campaign when I was in high school.
Best memory at Georgia Tech: My best memory during my time at Tech was the first football tunnel entrance during my RAT Year in the Georgia Tech Marching Band.
Congratulations, Turner!
Elizabeth "Clay" McKnight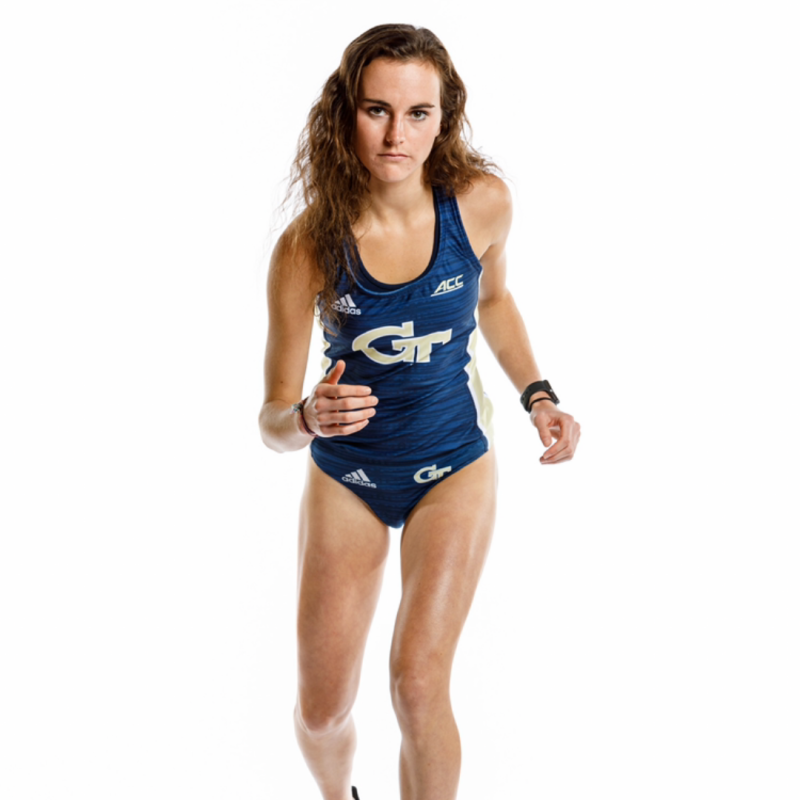 Degree program: B.S. in Economics
Post-grad plans: I am graduating this spring and plan to continue my studies by doing the master's program in economics here at Georgia Tech.
Best memory at Georgia Tech: My most exciting experience is being a part of Georgia Tech's athletic program as a cross country/track athlete.
Proudest achievement at Georgia Tech: My greatest achievement is making the dean's list since I have been at Tech.
Congratulations, Elizabeth! 
Cecilia Remy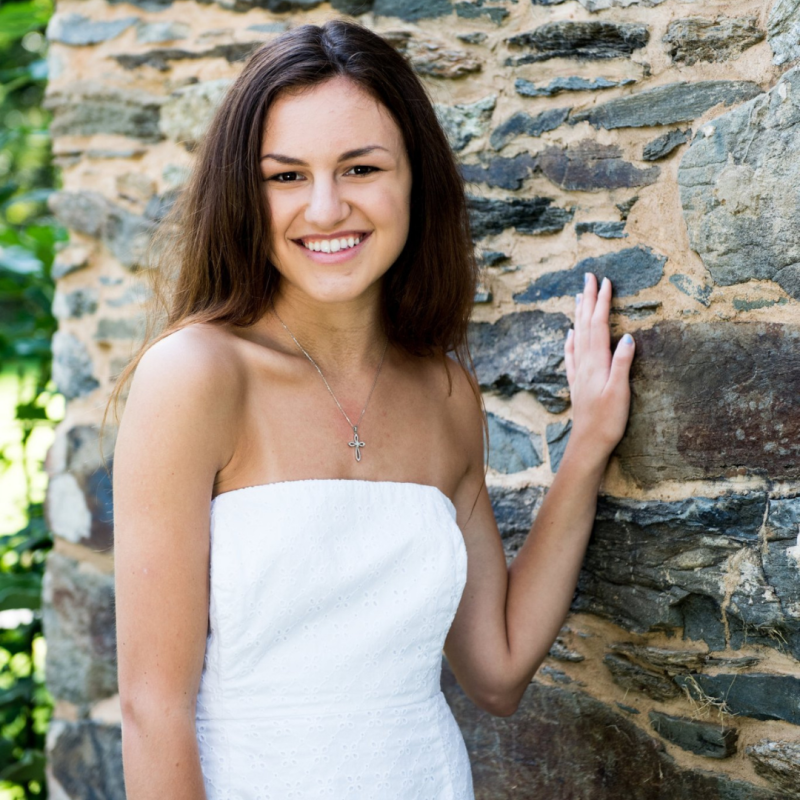 Degree program: B.S. in Economics and International Affairs (EIA) with a minor in International Business, Language, and Culture
Post-grad plans: Working at UPS Capital over the summer and returning to Georgia Tech for a Master's in Economics in fall 2022            
Congratulations, Cecilia! 
Sean Floyd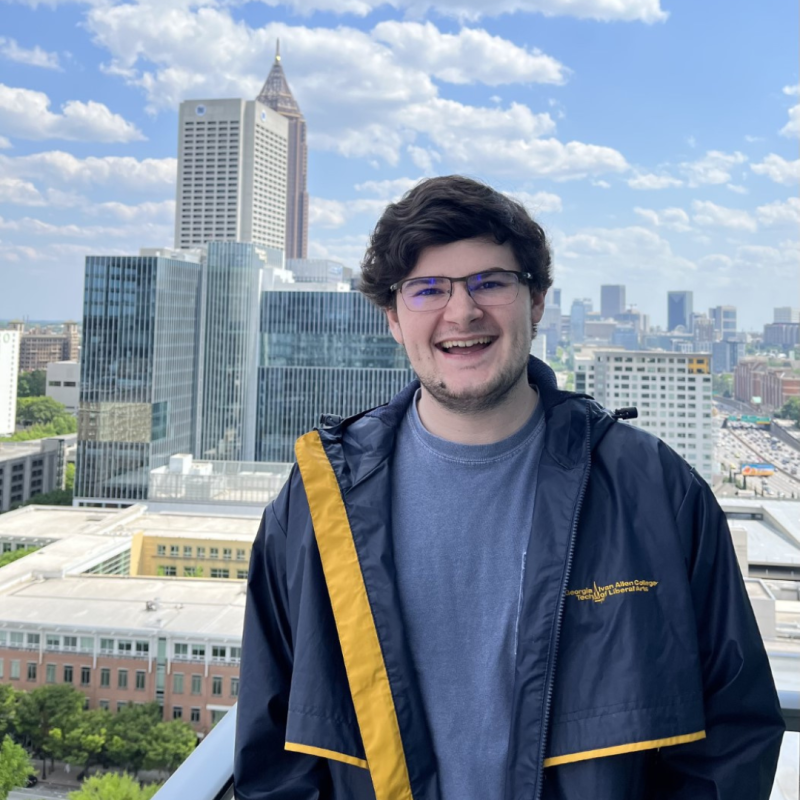 Degree program: B.S. in Economics
Post-grad plans: 
After two sessions at the State Capitol, I'm attempting to pivot some connections there into a full-time position. Whether that becomes working on some campaigns this summer prior or immediately being hired by a Caucus remains to be seen. Atlanta has been at the precipice of social change in our country for the last century, and as we continue to increase in divisiveness, the best changes we can make will likely end up being at the State level. At one point, I was that kid who wanted to be president, but as I have grown, I have recognized that there are many different paths.
Someday I'd like to get a JD-MBA and start my own business. Going through Covid in college helped me focus on the importance of fulfillment in employment. Whether that becomes a political career or beginning my own venture entirely depends on the next few years and how I continue to grow as an individual. In spite of this uncertainty, I'm the happiest I've been in years and extremely excited for the future.
Proudest achievement at Georgia Tech: 
I always answer the "proudest moment" questions with a completely different answer; there is no one answer. For me, it's all of the little things. A short, meaningful conversation with a professor. Ten boys in my Carolla heading to Cook Out at 1 a.m. Getting to serve as the lead tour guide for the Ivan Allen College for three years. Road tripping to all but two football away games my freshman year. Fostering kittens through the Fulton County Animal shelter. 
The list is endless because Atlanta itself is a limitless resource, and college is about far more than academics or a few stories. This is the first time in your life where you truly take care of yourself, learn how to be an adult, and, especially for our generation, establish lifelong habits to protect your mental health. The best part of the Ivan Allen College, Georgia Tech, or even just college in general, is that it's where I took the reins of my own life. I've done plenty here to be proud of, but I'm proudest of who I have become.
Congratulations, Sean!
Connor Bierbaum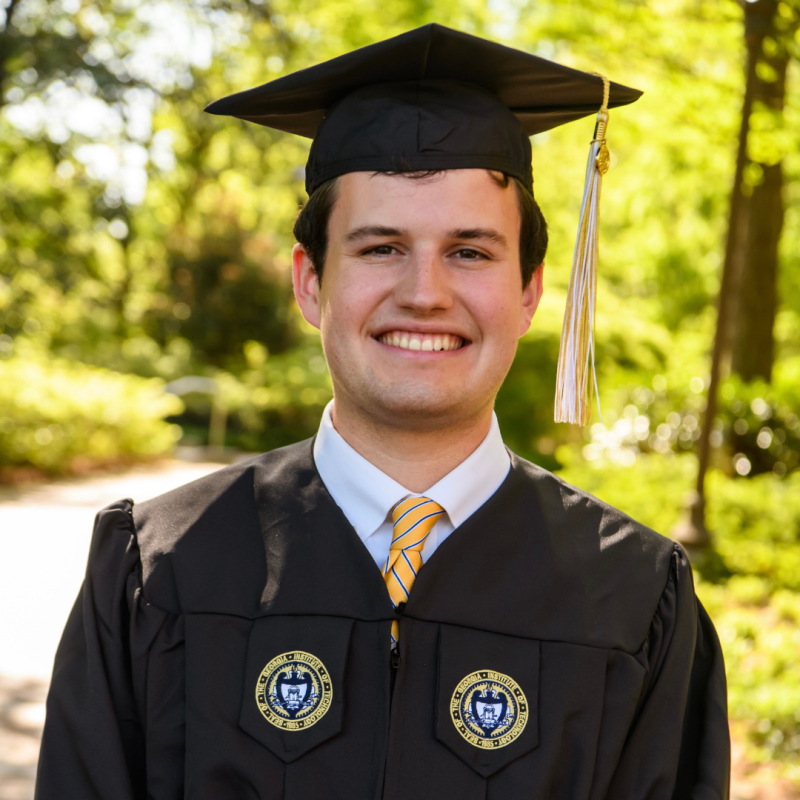 Degree program: B.S. in Economics
Post-grad plans: I will be working for Deloitte as an analyst in June and am looking forward to it!
Best experience at Georgia Tech: The part I enjoyed most about being in the SOE was experiencing the diverse personalities among the faculty. 
Congratulations, Connor!
Where else are our graduates going?
Samuel Peasah, B.S. in Economics with a minor in Spanish, is interested in working in economics, statistics, or video game development and attending the Create-X Startup Launch program. 
Niall Gamble, B.S./M.S. in Economics, will be a strategy analyst at Accenture.
Kelly Grissom, M.S. in Economics, currently works at Georgia Tech as a project manager with the Energy and Sustainability Team with the Enterprise Innovation Institute.
Muhao Feng, B.S. in Economics and B.S. in Mathematics, will continue to graduate school in business analytics.   
Hongzhuo Yin, B.S. in Mathematics and B.S. in Economics, will continue in the M.S. in Quantitative and Computational Finance program at Georgia Tech.
Lian Zhu, Ph.D. in Economics, is working at Citigroup in New York. 
Congratulations to all of our graduates! Georgia Tech will host the Spring 2022 Commencement ceremony on Friday, May 6, and Saturday, May 7.
Curious about what else our students are up? Meet the Econ Fall Class of 2021 and Spring Class of 2021! 
Let's connect! Follow the School of Economics on Facebook, Twitter, Instagram, and LinkedIn to keep up with our students, school news, and upcoming events.