Are you a rising Georgia Tech ECON or EIA junior or senior and considering a Masters in Economics?
Do you need additional skills for an upcoming internship or the job you already landed?
Then our new B.S./M.S. program is right for you!
With the BS/MS program, you can complete your masters degree in just two additional semesters after receiving your BS in Economics or Economics and International Affairs. Students enrolled in this program earn their MS degree with a 20% discount on tuition and a 27% discount on student fees (based on 2019/2020 tuition and fees)!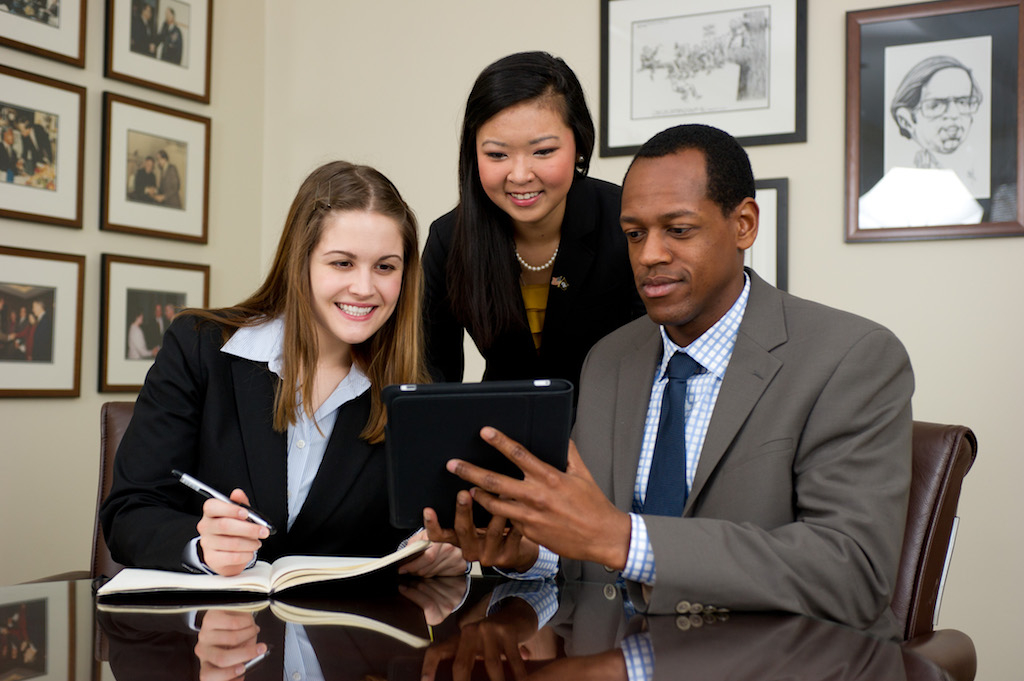 Eligibility
Limited to Georgia Tech students who currently major in Economics (ECON) or Economics and International Affairs (EIA)
Students must have a minimum GPA of 3.25 in ECON courses and have at least 30 credit hours at Georgia Tech to apply
Students who have more than 75 credit hours will be considered on a case by case basis (including transfer and AP credits)
Current B.S. students must graduate with a 3.25 GPA in ECON courses to remain eligible 
No penalties for opting out after finishing your bachelor's degree 
Note: students with a GPA of 3.25 or more are not required to take the GRE/GMAT before entering the program
Course Sequence
Prior to enrolling in 6000-level courses, students are required to complete ECON 3110 Advanced Microeconomics, ECON 3120 Advanced Macroeconomics, and ECON 3161 Econometrics.
Students in the program will take 6 hours of ECON electives at the 6000-level during their bachelor's program which will also count towards their core requirements or electives in the Masters program
Students are encouraged to take 6 credit hours from the MSECON core courses (ECON 6105, ECON 6106, ECON 6140, ECON 6160) during enrollment as a BS student. 
However, you have the flexibility to enroll in any 6000-level course as long as you meet the prerequisite requirements. Students must meet with their undergraduate program advisor prior to enrollment in these courses.
How to Apply
Interested students should ensure they meet all the requirements for the program prior to applying. Students can start the application process via the standard graduate application form. The deadline to apply is June 1st. 
If you have any additional questions, please contact the Associate Director of Academic Programs Dr. Whitney Buser or Director of the Masters Program, Dr. Usha Nair-Reichert.