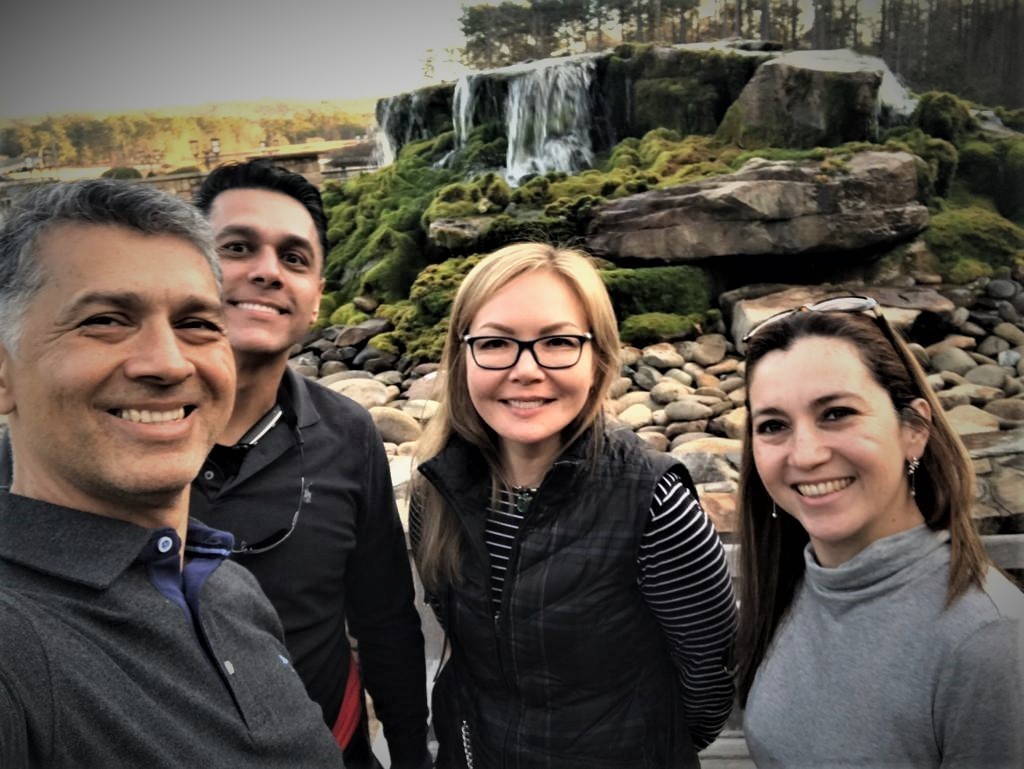 Academic Professional Aselia Urmanbetova came to Georgia Tech in 1999 to pursue a master's in international relations. After completing the program, she continued to earn a master's in economics and a Ph.D. in public policy from GT before joining the faculty in the School of Economics.
She teaches Econ 2105 Principles of Macro, Econ 2101 Global Economics, and Econ 4811/8801 Series on Empirical Economics Practicum Using SAS.
1. Who or what inspired you to study/pursue economics?
My intellectual curiosity revolves around the big question of how people and societies change. More precisely, I was curious how different peoples end up being on different paths of development.
Born in the Soviet Republic of Kyrgyzstan, which saw the catastrophic collapse of the system to which my parents' and grandparents' generations devoted their lives, and being squeezed between Russia and China, I could not help but wonder why the two "Red Giants" chose diametrically different paths towards their future and what it meant for their populations.
When I was a student in the Kyrgyz State University, the concept of economics was embedded into what is called "planned economy", and I learned about the notion of a market-driven economy while working as a part-time interpreter for various development projects and missions that were so popular in the 1990s. It was right there and then that I realized that if I wanted to understand the different developmental paths of societies, I needed to study economics at an American university.
2. Why did you decide to teach at Georgia Tech, and what's the best part about working here?
Well, Georgia Tech is my alma mater, and like all mother-daughter relationships, it's a complex one! When I was a student at Tech, and like many other international female students before and after me, I ended up going through many learning experiences. Some of these experiences were a normal part of "adulting;" some were significantly tougher due to my familial history and other personal factors.
To be completely honest, I ended up getting clinically depressed and had to work very hard to put myself back on my feet. With the help of both Western medicine and Eastern yoga and other meditative practices, but most importantly, with the help of my newly built support structure, I got to the place where I am now.
And now I want to give back to my alma mater, more precisely to her students, so that they have the support and ears they need when things get messy and tough. AND I get a big kick from being able to help each student to feel better about themselves and be kinder to themselves and the world around them.
3. What do you research, and what is the goal of your work? What do you seek to change or improve with it?
Right now, I am into open education resources and inclusive pedagogy. Academic Professionals split their time between teaching and administration, so we do not do research in the same way that my tenure-track colleagues do. But I spend a lot of time ensuring that students who sign up for my courses do not have to pay hundreds of dollars just to get through the course, especially given that I teach only introductory courses.
I adopted and adapted an Openstax textbook in Principles of Macro and his year, I am adopting another open-source textbook, The Economy, developed by the CORE project. The Economy starts with the empirical observations, which are then methodically embedded in theory, rather than starting with the theory that is divorced from the observed world and then loosening assumptions to fit what we observe — the traditional textbook approach.
The idea behind the CORE's approach, and my big aspiration, is to first connect students to the problems and issues that we face as a global community, to the problems they grew up with and care about, and then learn how economics can help solve these issues and problems. The hope is that with this approach, in contrast to the traditional one, students first confirm what they have already observed — that the world of social and market interactions is inherently messy, sometimes incredibly unfair, and lacking in equitable, let alone perfect, solutions. But the formal rules of economic modeling can help us understand how some of these messes, in certain cases, in certain places, and under certain conditions can turn or be turned around. I think that's a great start to the big dream of... yes, "changing the world!"
4. Why did you decide to get involved with the Econ Club, and why should students join it?
Advising GT Econ Club is part of my advising role at the School — that is how I came across it. I was thrilled to help build it up from a couple of active student leaders to a buzzing network of the club executives and many committee members of the club. One of my obsessive habits is organizing, and I like working with students and taking initiative, so it was a good match for me. It was also an opportunity to work in a team to build an institutional framework for an organization that would not depend on any one person or team but can survive and thrive through the changes in leadership and advisors.
Last year we grew by about 50%, got into the top quartile of student organizations on campus, and established a local chapter of the National Association of Business Economists (NABE) with the support of our School! This year we have even bigger plans!
This summer, we helped forge an Economics Collaborative of the Atlanta-Area Academic Institutions (ECoAAAI) with the leadership of the Atlanta Economics Club. We are working on a series of ECoAAAI events throughout AY2021-2022 focused on the general theme of "Discovering Economics", which I hope will be a big hit among not just our ECON majors and minors, but across campus among students who are curious about what Economics is all about.
Students should join our group because there is a ton of opportunity for personal and professional growth. This year, we plan to expand and spread our planning and logistics among a greater number of active members. By engaging in these activities, students have a chance to connect personally to our wonderful alumni and professionals from various companies and institutions and learn the basic business administration and team building skills – communications, social media and website management, event planning, event promotions, event moderating, and the list goes on!
It was so wonderful to see both the personal and professional growth of our execs during 2019-2021: Ashwin, Ben, JR, KeAndre, Maggie, Riley, Robert, Jacob, Rupkatha, Hector, Kevin, Graham, Thomas – I could not be prouder of each and every one of them!
5. What are your hobbies and favorite things to do outside of work?
Yoga, yoga, and yoga again! Right now, I am properly addicted to hot yoga. I did a 200-hour yoga teacher training in the past and aspire to take on teaching some evening classes in the distant future.
Before Covid, I also enjoyed belly dancing. I do not perform; I am too shy for that, but I completed one pretty rigorous certification in belly dancing, and as I shared with many of my students, in my dreams, one day I get to co-teach an intro belly dance class at the CRC!
6. What's your #1 tip or piece of advice for Econ students at Georgia Tech?
Remember that your mental and emotional well-being is in your hands, and it starts with being kind to yourself and others!
7. If prospective students or alumni are interested in what you do, can they contact you? What are some topics you can speak to?
Absolutely! I love talking to students on scholarly interdisciplinarity, how it helps see issues and problems from multiple perspectives and think about solutions through multiple methods. I also enjoy juxtaposing degrees in business administration and economics – how they are similar and how they differ. I enjoy mentoring students on their post-graduation plans, whether they are looking to land a job or go into a graduate program, and just chatting about this adventure we call "life."
Thank you for sharing your experience, Aselia! Explore more SOE Featured Person Profiles, and stay tuned for new ones every month on LinkedIn, Twitter, Instagram, and Facebook!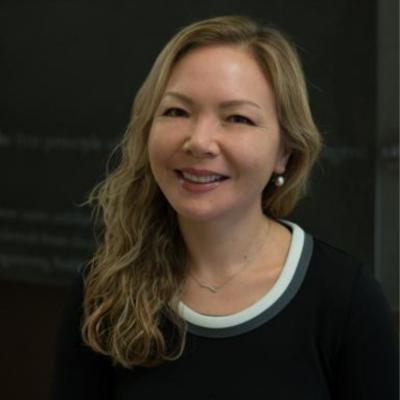 Degree
M.S. in International Relations, M.S. in Economics, and Ph.D. in Public Policy from Georgia Tech
Job Title / Employer
Academic Professional