Faculty
Tibor Besedeš, Seung Hoon Lee
Team Members
Tongyang Yang
About This Project
By Michael Pearson
Economists have long known that trade liberalization policies can reduce the wage gap between women and men in the workforce. A new study from the Georgia Tech School of Economics unpacks that effect in detail by examining the impacts of the U.S. decision to grant China Permanent Normal Trade Relations (PNTR) status in 2000. 
This study, detailed in a paper co-authored by Professor Tibor Besedes, Assistant Professor Seung Hoon Lee, and Ph.D. student Tongyang Yang, showed that women's wages increased overall compared to men in cities in the United States most impacted by liberalized trade resulting from the policy change. However, the findings suggest this is not because trade liberalization improved the prospects or pay for women in the workforce.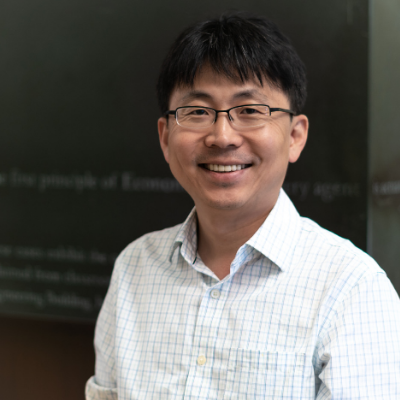 Instead, the researchers say their data suggest the effect was the result of educated women rushing back into the job market to replace family incomes decimated by the loss of jobs in the male-dominated U.S. manufacturing sector. Those job losses followed the decision to lower trade barriers for Chinese exporters seeking access to the U.S. market.
The study, published in the March 2021 edition of theJournal of Economic Behavior & Organization, also found that although more women joined the labor force, it also increased their unemployment rate and their reliance on part-time work. That is because not all were able to find full-time jobs, the data show.
"Lower gender gaps in labor markets are often interpreted as female welfare improvement," Besedes and his colleagues wrote in the article. "However, if a negative shock in the labor market affected male workers more severely or forced more females to work as shown by this paper, this conclusion would be too hasty."
Although researchers have widely studied the broad impact of trade liberalization on wage gaps, the Georgia Tech paper fills a notable gap in the research, Besedes said.
"While numerous researchers have focused on wage effects of trade liberalization, there has not been as large a focus on understanding its effects on labor force participation decisions made by individuals," he said. "In addition, there hasn't been much work done on understanding the intrahousehold adjustments made by the cohabiting and married couples that we focus on."
The study is based on data from the U.S. Census Bureau's Current Population Survey Annual Social and Economic Supplement. The researchers focused on people between the ages of 25 and 64 in 272 metropolitan statistical areas with high exposure to trade liberalization with China.
Besedes cautioned that the study focuses on mainly focuses on metropolitan areas due to lack of data on rural areas, making it more challenging to draw conclusions about the effects of trade liberalization in those areas.
Broader data that includes rural areas is available for later years. But it would take a similar liberalization episode to the PNTR decision on China to undertake the kind of difference-in-differences evaluation underpinning this study. That is an unlikely occurrence, Besedes noted.
"There aren't many countries like China," he said.
The paper, "Trade Liberalization and Gender Gaps in Local Labor Market Outcomes: Dimensions of Adjustment in the United States," is available at https://doi.org/10.1016/j.jebo.2020.12.020.
The School of Economics is a unit of the Ivan Allen College of Liberal Arts.