1. Who or what inspired you to pursue economics?
I decided to study economics because of a combination of two factors. I wanted to enroll in a program that analyzed social issues from a quantitative perspective, and economics is perfect for this purpose.
Also, my dad was the person who inspired me and pushed me to study economics since he wanted me to study at ITAM, a highly competitive university in Mexico. Economics is the program they are famous for.
2. What do you research, and what is the goal of your work? 
I am mainly concerned with studying topics related to women's and teenagers' welfare. My current work studies the health and economic implications of access to reproductive healthcare. I am also interested in issues related to access to health care in rural and underserved areas and the consequences for the populations in such areas.
Overall, with my research, I seek to understand why interventions, shock, or policies create disparities in access to health care, which populations are affected the most, and the extent of the consequences of such disparities.
My ultimate goal is to inform society and policymakers about the consequences of these disparities and contribute to the design of policies and interventions that could improve the outcomes of the population affected the most by disparities in access to health care.
3. What are your hobbies and favorite things to do outside of work?
I like trying food from all over the world. Atlanta has been great for this purpose because several restaurants offer different cuisines. I also enjoy working out and have been practicing CrossFit since a few years ago.
4. What's your #1 piece of advice for Econ students at Georgia Tech?
Although at the end of each course, performance is summarized in a grade, I would encourage students to try to understand the topics from the class and get something out of the course's content beyond the grade.
As an undergrad student, I sometimes focused too much on my grade, and by the end of my program, I barely remembered the content of some of my courses. I regret this because some of my courses were interesting and provided useful information beyond the classroom.
Assistant Professor Mayra Pineda-Torres joined the School of Economics faculty in 2022 and teaches ECON 4510 Health Economics. Learn more about her work on her research page.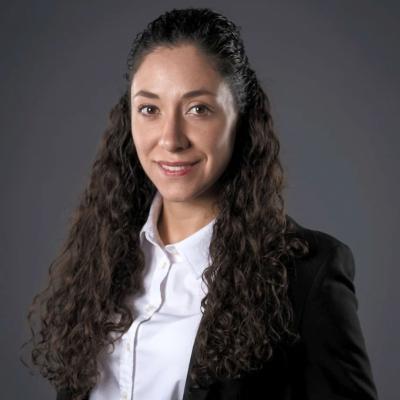 Degree
Ph.D. in Economics, Texas A&M University
Job Title / Employer
Assistant Professor