About This Project
By Gita M. Smith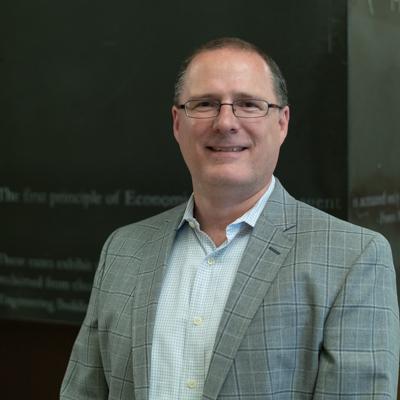 The U.S. radiologist workforce is highly and increasingly mobile, and a new study of 25,228 radiology specialists shows that 41 percent left a practice at least once between 2014 and 2018. The study, by Georgia Tech School of Economics professor Danny R. Hughes and co-authors* points out the substantial economic and health care consequences of this high radiologist turnover. The paper appears in Journal of the American College of Radiology 2021: Vol.18: 580-589.
Economically, the costs of hiring, training, and productivity loss are significant to a hospital or doctor group. Radiologist separations cost one major academic center greater than 5 percent of its annual operating budget. Perhaps more important in human terms, turnover can hinder medical care continuity and quality with negative consequences for patients. (These doctors read and interpret such varied and important tests as mammograms, CT scans, MRIs, X-rays and PET scans of every body part).
Hughes and co-authors examined 4-year data from Medicare and Medicaid providers from 4,381 group practices to estimate the likelihood that a radiologist separated for specific reasons like practice size, single versus multispecialty practice, academic versus nonacademic setting, census region, years since training, and gender. Across the entire sample, predictors of a radiologist leaving a radiology practice were early career (1-9 years since training) or late career status, a Northeast location, and female gender. But practice separation was lower among larger practices, academic practices and subspecialists in abdominal, brain-spine radiology and musculoskeletal imaging.
Not only did the frequency of separations go up, but the speed of radiologist-practice separation showed an increase during the study period. Separation rates increased 38.4 percent across all practice sizes, locations, types and specialties from 2014-2018.
This study sheds light on an important slice of U.S. health care, and Hughes et al recommend further research so that practice separation slows and decreases. The paper states, "With frequent and increasing radiologist-practice separation, our work calls for a better understanding of why radiologists are so likely to separate. For these reasons, ongoing investigations focusing on potential job dissatisfaction and practice consolidation and corporatization will additionally be required to understand their overall impact on the radiologist workforce."
*Co-authors: Stefan Santavicca, MS, Howard B. Fleishon MD, MMM, Frank Lexa MD, MBA, Eric Rubin, MD, Andrew B. Rosenkrantz MD, MPA, Richard Duszak Jr, MD
Read more Featured Research from the School of Economics.