About This Project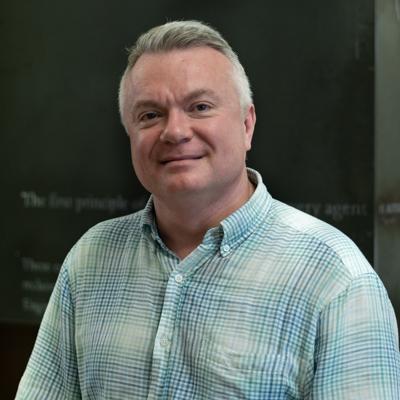 By Gita Smith
Although growing online globalization has increased the presence of other languages on the internet, English remains dominant – used by 59.4 percent of all the websites whose content language is known.
Mikhail Klimenko, faculty member at Georgia Tech's School of Economics, asked, how does bilingualism affect the amount of home language content in a given country and that country's welfare? Klimenko, along with co-authors Doh-Shin Jeon and Bruno Jullien from Toulouse School of Economics (France), addressed this question in a 2020 study: Language, Internet and Platform Competition. They examined two-sided market competition between a foreign and a domestic content distribution platform in a small open economy. In two-sided markets, the competitive advantage is driven by both the number of content consumers and content providers served by the platform. Bilingualism exposes home language content to competition from foreign language internet content, reducing the amount of home language content. And while bilingualism boosts consumer surplus, it can reduce domestic producer surplus.
To measure English language proficiency, the study used data on the English Proficiency Index, based on a comprehensive English test given to non-native English speakers in 100 countries.
The study notes: "This question is important from an economic point of view because of the steadily growing share of international online trade (including trade in digital goods and services) and because linguistic barriers are the major source of frictions and trade costs in cross-border e-commerce. The question is also important because of its implication for linguistic and cultural diversity. As a first step to address these issues, this paper studies how bilingualism affects competition between online platforms and the amount of home language content in a small open economy."
This research is highly relevant because there is a wide concern among policy makers about effects of the internet on linguistic and cultural diversity. According to UNESCO's experts, more than 50 percent of the estimated 7,000 languages spoken in the world today may disappear within a few generations as consumers are exposed to English-dominant platforms like iTunes, Google Play, and Amazon Kindle.
Klimenko and co-authors state, "Our results show that bilingualism can reduce the amount of home language content when there is little differentiation between competing platforms in terms of the service they offer to consumers… Our paper is a first step in the study of the economics of languages and platforms on the internet."
This study benefited from the financial support from the National Science Foundation (USA), the European Research Council, L'Agence Nationale de la Recherche (France) and the Comcast Corporation (USA).
Read the Language, Internet and Platform Competition in Journal of International Economics. Or, explore more Featured Research from the School of Economics, like the the toll of war on children's long-term health and how taxes on e-cigs hurt attempts to quit smoking.