Wendy earned a bachelor's in international affairs from Georgia Tech in 1994 and a master's in economics in 1996. As the Chair of the Board of Advisors for the School of Economics (BASE), she says her goal is to encourage more interaction between alumni, faculty, and current students.
1. What do you do?
I lead an analytics team in the Product organization at Cox Communications. My team supports product managers by providing insights on product health and usage. I am currently focused on improving the experience for customers who want to self-install their internet, video, and telephone products. I started at Cox in 2002, and I've been part of the Product team since 2014.
2. What's the coolest part of your job?
I get to be curious and ask a lot of questions, then lead the team to find answers. It is satisfying to identify and implement solutions. I also enjoy mentoring women who are early in their career. We can learn a lot from each other!
3. How did you find your job/what's the best resource for jobs or networking you've found?
I found my job through a co-worker. Differentiating yourself with a personal recommendation will help to ensure that you make it through the initial steps in the hiring process. Recruiters review a resume in about 6 seconds, and most corporate roles receive about 250 applications.
It is so important to develop professional relationships. There is a key distinction between being friends and being friendly. Professional relationships can be friendly without developing into a friendship.
4. What's the greatest challenge you've faced since leaving Tech, and how did you overcome it?
A couple of years ago, I worked in 4 different teams as a result of organizational changes. Working in multiple teams required me to rapidly change priorities and learn the leadership styles of multiple leaders. I quickly learned how to be flexible and agile.
5. What's your #1 tip for students and alumni interested in pursuing a career in product management and/or analytics?
Any career requires business acumen and the ability to understand the broader context of your work and why it is important.
6. Do you recommend any events, conferences, or groups that students and alum interested in your field should take part in?
All of the widely used analytics tools (such as SAS, Tableau, and Alteryx) host local user groups. Joining a local user group is a great way to learn more about how these tools are being used to solve a wide range of problems, and also a great way to meet people.
7. Can students and alumni in the School of Economics contact you if they're interested in following in your footsteps? What are some things you can speak to?
Absolutely! I can be reached via email at wendy.mcleod@cox.com. I am knowledgeable about the telecom and analytics industries. I also welcome discussions about career pathing, business acumen, and communication.
Thank you for sharing your experience, Wendy! Explore more SOE Featured Person Profiles, and stay tuned for new ones every month on LinkedIn, Twitter, Instagram, and Facebook!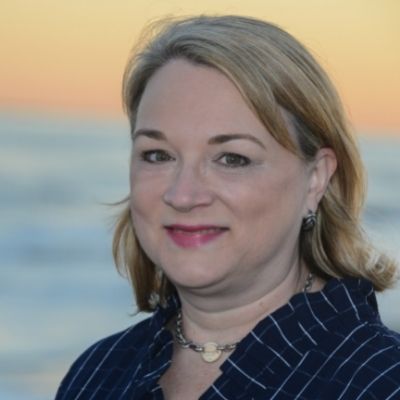 Degree
BS INTA 1994, MS ECON 1996
Job Title / Employer
Cox Communications in Atlanta, GA