1. What's the coolest part of your work at your animal rescue?
Seeing animals transform physically, mentally, and emotionally, gaining confidence and freedom from their past with lots of love. Sprinting across acres of grass, playing with sticks, chasing each other, just thriving once home at the sanctuary.
One of our favorite success stories is Banshee (a Husky, German Shepherd, and Jindo mix), who had been outside her whole life. She wouldn't come into the house and didn't know how to walk on hardwood floors. It took her two years but she finally comes to the door all on her own when she's ready to come inside or when it's raining or storming.
Transformation – that's by far the coolest part of what we are privileged to do.
2. Why are you passionate about it?
After losing our sweet dog Rue in 2019 very tragically, we vowed to turn our pain into gain, to save as many animals as we could to honor Rue, naming our rescue – Rue's Rescue & Sanctuary.
We are a husband-and-wife team with endless compassion for rescuing animals and providing them with a heavenly sanctuary to live out their days. We started with 4 dogs and 1 cat in a townhome and have expanded to a 20-acre sanctuary in the North Georgia Mountains with 21 animals.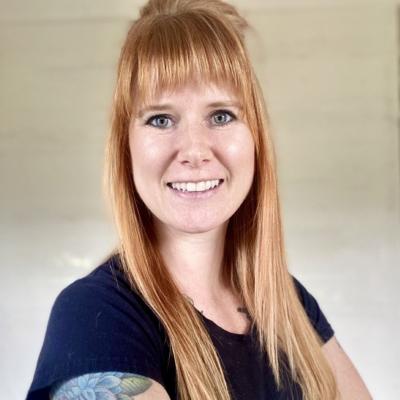 Degree
B.S. in Global Economics and Modern Languages
Job Title / Employer
Project Manager, RMO Team for Project Compass at Warner Bros. Discovery, Founder & CEO of Rue's Rescue & Sanctuary, Inc in Atlanta, GA and the North GA mountains.