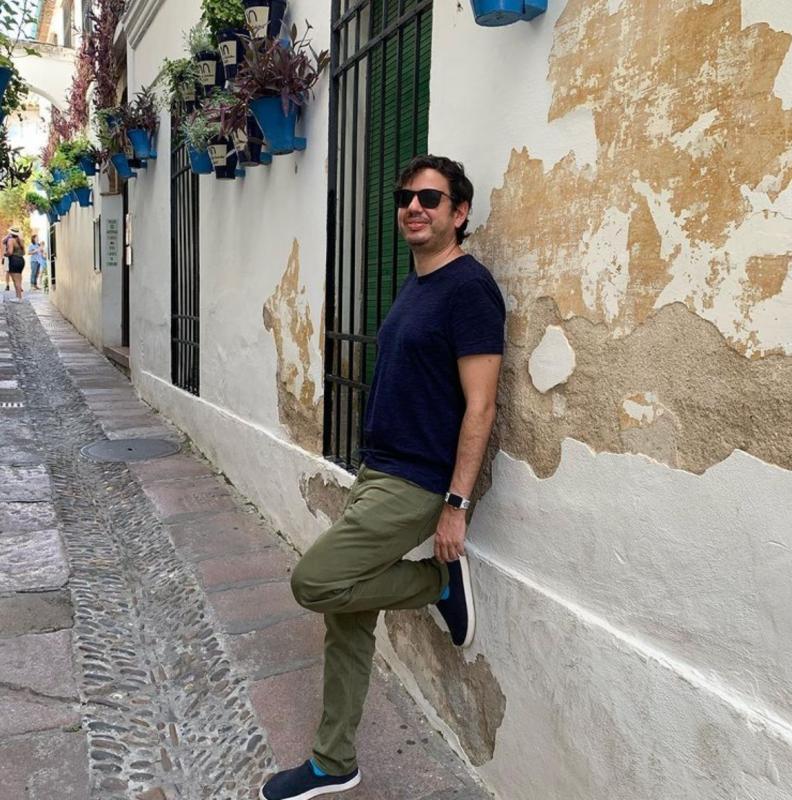 Sebastian Urbina graduated with a Bachelor's in Economics and ISYE in 2004 and a Master's in Industrial Engineering in 2006. Now he is Vice President of the Artificial Intelligence, Machine Learning, and Data Science Team at Genpact in Costa Rica. He is also running for Vice President of Costa Rica in February 2022!
1. What do you do?   
I am part of the Artificial Intelligence and Machine Learning team at Genpact, where I run the company's Forecasting Center of Excellence. I coordinate multiple parts of our forecast engagements, from solution design, external data analysis, staffing to technology selection and implementation approach.
I am also responsible for keeping up to date with current best practices and techniques, ensuring we have knowledge transfer among team members, and selling new projects and work.
The job also requires me to get engaged in a variety of non-forecasting-related problems that require other techniques like simulation and optimization to solve.
2. What's the coolest part of your job?
I get to work with a variety of companies in a variety of industries. I have helped a cosmetics company understand their duty-free demand in China and Korea using WeChat and Weibo posts, a consumer electronics company improve their forecast of new product launches by creating a technology innovation index based on competitors and own specifications, and helped a Formula-e team predict the number of laps the car can go based on energy consumption and battery power remaining.
3. Why are you passionate about this work?
This work has permitted me to constantly keep learning and working to find creative ways to solve a problem. The underlying techniques may be the same, but understanding the business problem and requirements makes each project unique and generates sparks of creativity.
4. How did you find your job/what's the best resource for jobs or networking you've found?
I joined Genpact by way of acquisition. I used to work for a supply chain consulting company called Barkawi, where I was in charge of supply chain analytics, forecasting, simulation, and optimization work.
At Barkawi, I had worked for the person who started the US Office of a software company called Servigistics. At Servigistics, I was recruited by having my CV on monster.com, and they found it online and reached out to me. In essence, my current career path is a combination of online resources and networking.
Currently, I find LinkedIn the best jobs and networking site. Whenever I'm recruiting, that is the first place I go. I recommend you keep an engaging and updated profile.
5. What's the most surprising detour you've taken from your career path? What did you learn from it?
I went into politics for two years as Vice-Minister of Transportation for Costa Rica. The biggest thing I learned from there was the importance of communication both internally and externally and the need to convert your vision into something that can be easily understood by people who are not technical.
6. What's the greatest challenge you've faced since graduating, and how did you overcome it?
The biggest challenge has been keeping current. For example, I graduated without knowing R or Python. I taught myself the languages through reading books and blog posts.
The way I've been able to overcome it is through continual learning and online resources. I'm constantly buying new books/textbooks that get published and reading through them. I go through Kaggle results to see what new techniques people are trying. I keep track of the new packages released on both R and Python and see their applicability. I review and engage with commercial software, like AWS forecast, to understand its capabilities and how I can best leverage it.
If you stay still and do not try and remain current, it will be hard to be successful. College will teach you how to think and give you a base understanding, on top of which you will continue to have to build on it.
7. What's your #1 tip for students and alumni interested in pursuing a career in AI and machine learning?
The best thing to do is to learn to communicate. It's not just about learning the math and techniques, but learning how to explain the results and the limitations of the models. The best model in the world is useless if you aren't able to properly explain the results, limitations, and use of it to the stakeholders.
8. Do you recommend any AI and machine learning events, conferences, groups, etc., that students and alum interested in the field should participate in?
Participate in Kaggle competitions. Not only is it a great learning experience, but it also gives you problems to talk about beyond coursework and signals a willingness to go beyond what is required.
9. Can students and alumni in the School of Economics contact you if they're interested in following in your footsteps? What are some things you can speak to and the best way for them to contact you?
Absolutely, email is probably the best way.
Thank you for sharing your experience, Sebastian! Stay tuned for new student, alumni, and faculty profiles on every month on LinkedIn, Twitter, Instagram, and Facebook!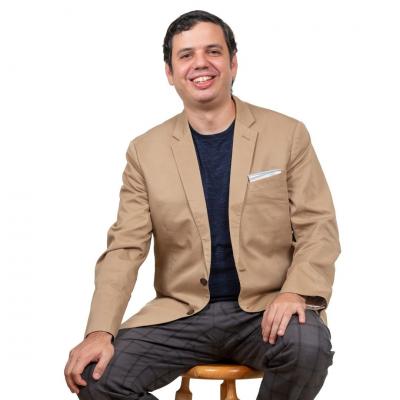 Degree
BS ISYE & BS Econ 2004, MS IE 2006
Job Title / Employer
Vice President - Artificial Intelligence, Machine Learning and Data Science Team at Genpact, Costa Rica