Matthew Miller graduated with a Bachelor's in Economics in 2008 and joined the Board of Advisors for the School of Economics (BASE) in 2021. Get to know him in our latest Q&A, where Miller shares how he found his job as a Finance Director at Allstate, why he's passionate about the work, and much more!
1. What do you do?
I am a Finance Director and I lead the Agency Economics team. We are responsible for designing the incentive compensation programs for our agencies and sales employees. 
2. What's the coolest part of your job?  
The coolest part of my job is using complex economic and financial analysis to convert corporate goals like "generate more sales" and "increase growth" into tangible compensation programs that lead to those results.
3. Why are you passionate about this work?
Two reasons. First, it combines several areas of personal and professional interest (behavioral analysis, economic analysis, compensation design) with a multi-billion dollar budget and the opportunity to be creative. Second, it gives me the privilege of leading and developing an incredibly talented team of analysts and managers. 
4. How did you find your job/what's the best resource for jobs or networking you've found?
I found the job opening through personal research by looking at Fortune 100 companies with large finance teams. I applied online and was lucky enough to make it through the screening process and several rounds of interviews. In my experience, the best resource for networking is purposefully making connections with classmates, co-workers, colleagues, and through social clubs. Staying in touch with these people and letting them know what you're looking for can open a lot of doors. 
5. What's the greatest challenge you've faced since graduating, and how did you overcome it?
In the months leading up to graduation and the few months afterward before getting on with Allstate, I found it frustrating as I was having trouble finding a job in finance, often not making it past the resume screening phase. I sought advice from friends of mine in HR/Management fields and from others who had recently gotten job offers, and that led me to tailoring the resume I attached more specifically to the job description. This seemed to result in more call-backs and interviews, and as a hiring manager now I can confirm that it definitely helps!  
6. What's your #1 tip for students and alumni interested in your field?
Corporate Finance and Business Finance are competitive fields that are always looking for high quality talent, but it is also a crowded field. Don't let yourself get too discouraged if it takes 5, 10, 50, or even 100 tries to break in with a company. Once you get a foot in the door, that experience becomes invaluable for other companies looking to hire!  
7. Do you recommend any events, conferences, groups, etc., for people interested in your field?
Depending on your long-term career goals (e.g., CIO, CFO, etc.), don't hesitate to pursue additional degrees (e.g., MBA) or designations (e.g., CFA), especially early in your career when you likely have more personal flexibility.
8. Can students and alumni in the School of Economics contact you if they're interested in following in your footsteps? What are some things you can speak to and the best way for them to contact you?  
Sure thing, I can speak to business strategy/finance and what skills are valued in the industry currently. I would also be happy to talk about personal career planning. The best way is to connect with me via LinkedIn.
Thank you for sharing your experience, Matt! Stay tuned for new student, alumni, and faculty profiles on every month on LinkedIn, Twitter, Instagram, and Facebook!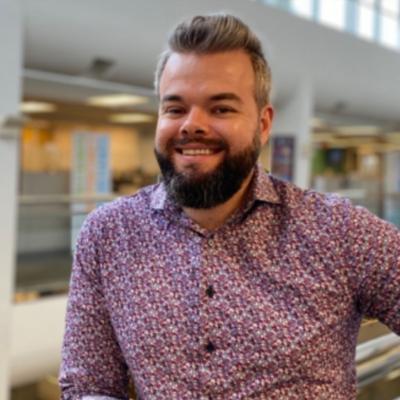 Degree
BS in Economics '08
Job Title / Employer
Allstate Insurance Corporation, Chicago, IL