Jonathan Samon graduated with his B.S. in Economics in 2001 and now serves as General Counsel for eProdigy Financial, LLC, which is involved in alternative finance for small businesses. 
What Georgia Tech and the School of Economics taught me?
Everyone knows that Tech courses are challenging, but the process of overcoming challenges when you are young can be a formative experience as it was for me. I am that much more prepared when facing a deadline or a scarcity of resources because I learned at Tech and the School of Economics on how to succeed in these situations.
What made you decide to go to law school?
In middle school, we read and watched To Kill a Mockingbird. Atticus Finch immediately became a role model for me. I was drawn to his courage to stand up for what is right, despite popular opinion and at the risk of his reputation in the community. I knew then that it was the profession for me, and that I would strive to be like Atticus.
What is being a law clerk like? Would you recommend it to recent law graduates? 
Clerking was the best decision I ever made. In fact, I made it twice, clerking for the state appellate court and the federal trial court in New Jersey. Most clerks are straight out of law school and it can be overwhelming because at that stage you actually know very little practically.  But that's part of the allure as you learn A LOT. Plus you get to see a wide variety of cases across the civil and criminal spectrum. The pay is low, but it's temporary and a worthwhile investment in your career.
Describe the most interesting case you have litigated:
Somewhat early in my career, I was privileged to work on a pro bono death penalty appeal in Tennessee state court. The stakes could not have been higher as it was literally a matter of life and death. I was given a lot of responsibility as a young associate and gained experience gathering facts and ultimately examining a witness on the stand. The case dragged on for years and many former colleagues worked on the case after me, but I am pleased to say that we were ultimately successful.
What skills, qualities, and knowledge are most important to be successful in law?
It depends on what type of lawyer, but for me, having mostly been a litigator, it is definitely persuasive writing and oral advocacy. When writing a brief, you hopefully have enough time to prepare a well reasoned convincing argument that you can refine until you've perfected it. And sometimes you have to do that in short order! But you are able to submit your best effort. Conversely, in a courtroom setting, whether it be arguing a motion or an appeal or examining a witness, you need to prepare but also need to be flexible and be able to think on your feet because the judge or an adversary may throw you a curveball.  
Are there particular fields of law that are considered more exciting or advantageous than others?
I think litigation is the most exciting! We have all seen various TV shows and movies in a courtroom so that's what most people think of when they think of lawyers: either criminal law or civil litigation.  However, one thing I did not quite know coming out of law school that became apparent later is that "corporate" attorneys find it easier to go in house. That's because if anything gets too complicated a company will just hire outside counsel for their litigated matters, but for day to day internal matters, it's the corporate attorneys that most often find their way in house. So if that's something someone wants to do, corporate practice may be the way to go.
What are your responsibilities as General Counsel?
Everything!  My job comes in contact with every aspect of the company. From employee/HR matters to accounting to customer service to sales, my opinion is asked of nearly every decision made by employees and senior management. I often draft or revise external communications either in my name or in the name of one of the members of management, I will negotiate most of our vendor contracts, and I will hire, scrutinize, and strategize with outside counsel.
How has the pandemic affected your work?
Working for a small business, working from home was far and away the exception not the rule. However, we all had to adapt when NYC went into shutdown in late-March. I did not have a great home office set up so I had to adapt. Of course, I think we believed it would be temporary, but it has proven to be more long term than expected, but once we found our rhythm in the spring, we settled into the new normal.
What are the pros and cons of being a trial attorney vs. working as General Counsel?
As GC my schedule is more predictable. It's definitely not 9 to 5, and I need to be available for outside counsel or internal stakeholders at sometimes off-hours, but (when we were going to the office regularly), I know where I'm going each day. As a litigator, I may be in court in one county one day and then in another the next. You're on the go a lot more and that can be fun but can wear on you. Of course, the grass is always greener, so sometimes I miss the variety!
There are so many television shows that center on lawyers. Do you watch any of them?  If so, is it hard to consume considering some can be overly dramatized or inaccurate? 
That's exactly why I don't watch any! I've never seen an episode of any of the Law & Order shows all the way through. Even though I don't practice criminal law I know enough to be frustrated by how simplified they have to make it for TV.  I did watch the short-lived show Eli Stone many years ago because it had an interesting twist. I will watch legal movies because often they have more time to go into the fine points but also it's 2 or so hours and then you're done, as compared to the week after week of something that hits too close to him. I do still read every John Grisham book too because he has the insight necessary to make (relatively) convincing fiction.
I understand that you have some done some voiceover work. What kind of work have you done?
It was a side project of mine that I would love to devote more time to, but until it can pay the bills it has to remain a side project. I have a really deep voice, so everyone tells me I should be in radio. (I did work at WREK while a student at Tech, but we weren't allowed to say much more than introducing the songs.) 
I heard it enough times that I took some voiceover lessons and built a demo. I got a handful of paying gigs for some now defunct websites and for an older iteration of an online course at my law school.  
Interests and hobbies
I took to running after law school and eventually joined the 50 States Marathon Club. You gain provisional status when you've run a marathon in 10 different states, and I'm now up to 19. I plan on GA being my 25th for the halfway point, and NJ (my home state even though I now live in NY) being my 50th.  
Future endeavors
I hope to one day run for office. I want to continue to strive to be like Atticus and do good work and aspire others to help each other, and I can think of no higher calling in doing so than public service.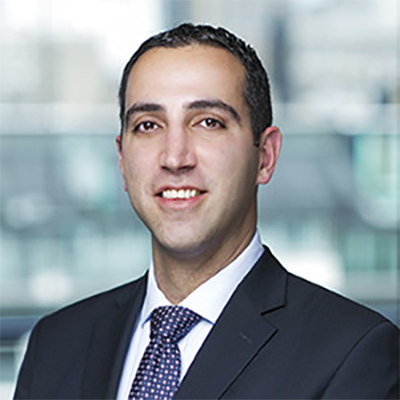 Degree
B.S. Economics, 2001
Job Title / Employer
General Counsel for eProdigy Financial, LLC