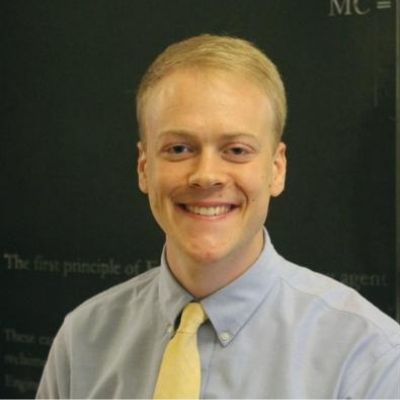 Dylan Brewer
Degree
Ph.D. in Economics and Environmental Science & Policy, Michigan State University
Job Title / Employer
Assistant Professor in the School of Economics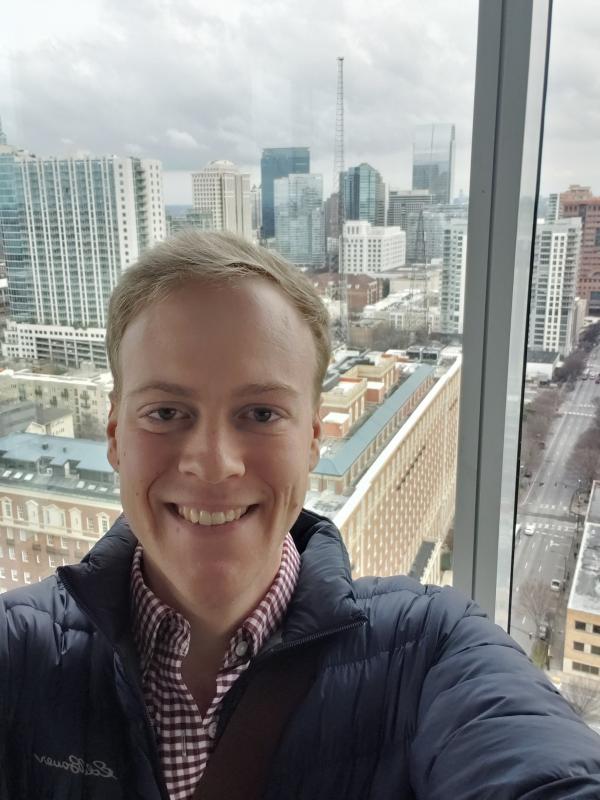 Assistant Professor Dylan Brewer joined the Georgia Tech School of Economics in 2019. He teaches Principles of Microeconomics, undergraduate Environmental Economics and graduate-level Empirical Environmental Economics.
1. Who or what inspired you to pursue economics?
In my second year of college, I was taking an economics course with Professor Lee Coppock at the University of Virginia. He assigned the seminal environmental economics paper "The Problem of Social Cost" by Ronald Coase. This paper is about how external costs such as pollution can be bargained over unless there are high costs of transacting. For example, you can easily bargain with your roommate to clean the dishes left out in exchange for another favor, but it is much more costly to bargain with every company in Atlanta that produces air pollution.
This paper completely changed my way of thinking—it blew my mind in a good way. After reading the paper, I went to the campus library and started browsing the economics section (which I now know is not the best way to find good economic literature). The next day, I showed up in Professor Coppock's office hours with a stack of books and journals and told him I wanted to do this for a living. Seven years later, I started at Georgia Tech.
2. Why did you decide to teach at Georgia Tech, and what's the best part about working here?
I wanted to teach at a school with brilliant students, a vibrant research community, and where I could watch ACC athletics. When I saw Georgia Tech was hiring, it immediately was my number one choice because it fit everything I wanted in a job.
3. What do you research, and what is the goal of your work? What do you seek to change or improve with it?
My research focuses on using applied econometrics and machine learning to answer questions in energy and environmental economics. Some research topics featured in my work: household energy use decisions and the impacts on the environment, the effect of COVID-19 on electricity consumption, the effect of air pollution on health, thermostat setting preferences, and electricity markets. Broadly, I want to use the insights from economics to improve environmental outcomes—how can we turn the environment into an asset?
4. What are your hobbies and favorite things to do outside of work?
I really like getting outdoors to go hiking and trail running. When I am not doing something active, I am probably eating food or drinking craft beer. I could probably be called a foodie — I really like trying new food at restaurants as well as cooking my own food and baking my own bread and desserts.
5. What's your #1 piece of advice for Econ students at Georgia Tech?
Other than to have fun during the best time of your life? Meet your professors. You'll enjoy class more, and they will be able to write you better recommendation letters when you apply for jobs in your fourth year.
6. If students or alumni are interested in what you do, can they contact you?
Yes, I am interested in talking to students curious about going to graduate school and to alumni working at organizations with unique data related to energy or the environment who are interested in partnering with me to do research.
Learn more about Professor Brewer at his faculty profile and check out his latest research on his personal website.