1. What do you do?
I am Head of Commercial Operations. This means that I design and implement business processes and systems that directly impact our revenue growth.
2. What's the coolest part of your job?
The variety! One day I might be designing a process to improve the way that we turn customer feedback into action; the next, I might be working on an updated revenue forecast for the year based on sales and marketing data.
3. Why are you passionate about this work?
Throughout my career, I've most enjoyed working in companies that are trying to grow from one level of maturity to the next, and my current work is exactly that. There's something very energizing about building and professionalizing operations in situations where the core product is already successful, but the people and processes need help scaling.
4. How did you find your job/what's the best resource for jobs or networking you've found?
I was recruited via a SaaS commercial talent recruitment firm called Noble Recruitment. In the U.S. I found it fairly straightforward to find jobs and secure interviews via LinkedIn or a company website, however; in the Netherlands, my personal experience has been that I'm more likely to get an interview when going through a recruiter.
5. What's the most surprising detour you've taken from your career path? What did you learn from it?
After seven years of building a successful career in the U.S., I moved to Amsterdam and went back to school to do a master's degree in neuroeconomics. Besides the things that I directly learned in the pursuit of my degree, I also gained more confidence in my ability to manage change, a valuable refresher in what it really takes to study and master complicated topics, and a generally better understanding of what I want at this point in my life.
6. What's the greatest challenge you've faced since graduating, and how did you overcome it?
For years after graduation, I still carried forward a certain kind of Tech-level operational intensity and stubborn independence that made it difficult for me to find a way of working that didn't have negative health consequences. When I moved to Amsterdam, I found it to be much less taboo in the workplace here than in the U.S. to set a boundary, take a break or ask for help. It's perfectly ok to push back on a meeting scheduled for after 5:30, take a three-week vacation, or have your employer pay for things like a career coach or mindfulness course.
7. What's your #1 tip for students and alumni interested in your field?
Don't just focus on mastering hard skills; take the time to really understand organizational decision-making and incentives. Who is the final approver on how many people will be hired for your department next year? What are their priorities, and how are they compensated? Whose annual bonus is impacted by the outputs of your team? The sooner you can understand the answers to these types of questions, the sooner you will be able to operate effectively and grow your career.
8. Do you recommend any events, conferences, groups, etc., for people interested in your field?
Definitely! To learn more about SaaS company operations in general, OpenView and Saastr are well-regarded sources. For commercial operations specifically, follow the publications and attend the annual online conferences of Hubspot (Marketing & Sales Ops), Outreach (Sales Ops), Gong (Sales Ops), and Gainsight (Customer Success)
9. Can students and alumni in the School of Economics contact you if they're interested in following in your footsteps? What are some things you can speak to and the best way for them to contact you?
Sure thing. The best way to contact me is on LinkedIn: https://www.linkedin.com/in/alex-henke-77869216/. I can speak to working in SaaS start-ups and scale-ups, moving your career to the Netherlands or good sci-fi book recommendations.
Thank you for sharing your experience, Alex! 
Explore more student, faculty, and alumni profiles, and stay tuned on Facebook, Twitter, LinkedIn, and Instagram for new spotlights every month!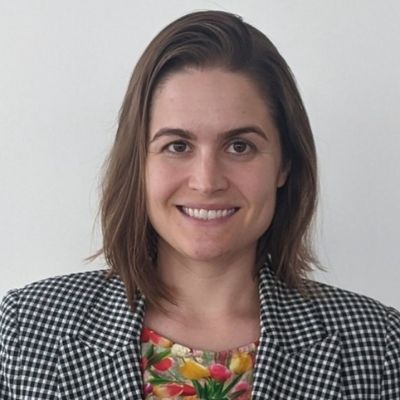 Degree
B.S. Economics and International Affairs 2011
Job Title / Employer
Head of Commercial Operations at Speakap in Amsterdam, the Netherlands