Faculty
Assistant Professor Robert Gonzalez
About This Project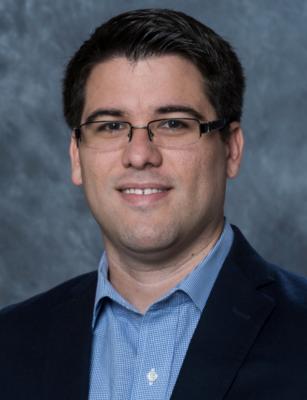 By: Gita Smith
In an important study [soon to be] published in Education Finance and Policy, Georgia Tech School of Economics assistant professor Robert Gonzalez gives striking evidence linking neighborhood crime to student absenteeism. The less safe a child feels when in school or when traveling to and from school, the greater the likelihood of school avoidance with serious and possibly lifelong consequences. However, as Gonzalez and co-author Sarah Komisarow explain, a unique community crime monitoring effort called the Safe Passage Program (SPP) can significantly reduce truancy.
This intervention assigned community monitors – unarmed, non-police, adults employed by neighborhood-based non-profit organizations – to patrol specific city blocks around designated public schools in Chicago. SPP members reported crime during times when students traveled to and from school. The program resulted in 8.5 percent reduction in elementary school-level absences in the years following implementation. Gonzalez' study is meaningful because exposure to community and neighborhood violence is a significant problem in the United States. In a nationally-representative survey, 6.7 percent of students reported that they had missed school at least once in the previous 30 days due to the belief that they would be unsafe at school or on their way to or from school.
The SPP community monitors in colored vests with walkie-talkies/cellphones created a strong physical impression. The study examines SPP's impact on student absenteeism as observed during the staggered rollout of the SPP across public elementary schools in Chicago. In practical terms, that impact translates into 519 additional student attendance-days per year for the average-sized elementary school. Gonzalez' paper adds nuance to previous findings by uncovering evidence of the dynamics underlying average treatment effects. First, the presence of community monitors from the SPP could deter student conflict or prevent situations from escalating to the level of a serious incident. The reduction in serious student misconduct could lower rates of suspensions. Gonzalez writes, "We investigate the impact of the SPP on rates of police notification to gain insight into whether and how the SPP affected police presence in Chicago Public Schools. If the SPP led schools to notify police more or less frequently, this could change students' (and parents'/caregivers') perceptions of school safety in ways that affected absenteeism."
In a representative survey of children, 18.4 percent reported witnessing an assault during the previous year. This figure rises to 27.7 percent for lifetime exposure to assault among children of all ages and increases to 57.9 percent for lifetime exposure to assault among 14-17 year-old children. Gonzalez notes that there is growing evidence that exposure to neighborhood and community violence hurts both student achievement and other education outcomes like missing school days. Finally, the authors present evidence that schools and staff responded to crime with teacher absences, principal turnover, and temporary school closings. Programs such as SPP can mitigate these events.
Read more about the study here: https://direct.mit.edu/edfp/article/doi/10.1162/edfp_a_00361/107285/Can-Community-Crime-Monitoring-Reduce-Student. Then, explore more Featured Research from the School of Economics.