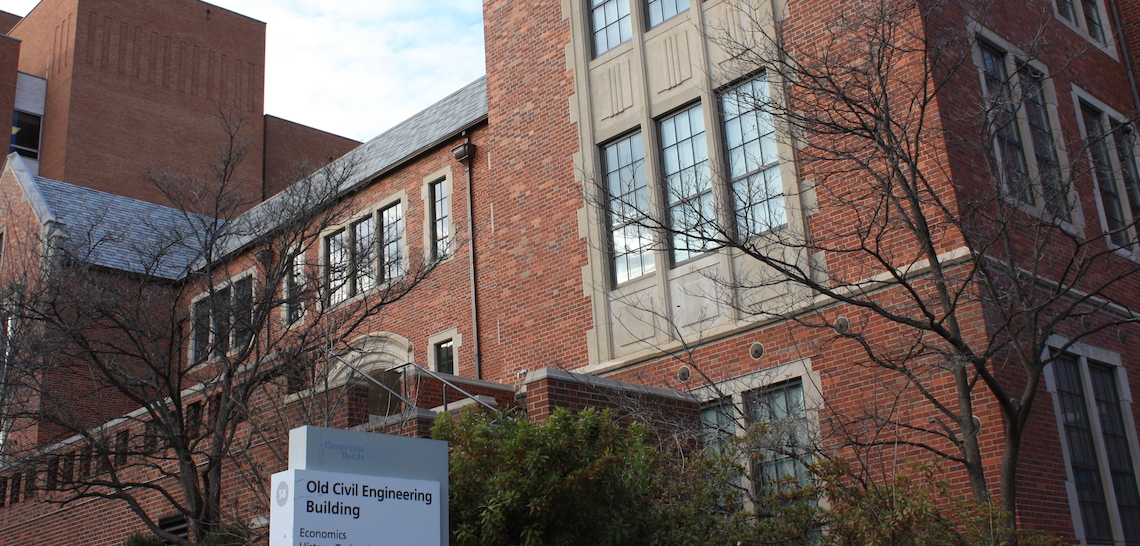 Title: Assistant Professor
Section: US: Full-Time Academic (Permanent, Tenure Track or Tenured)
Location: Atlanta, Georgia, UNITED STATES
JEL Classification:
C1 - Econometric and Statistical Methods and Methodology: General
C7 – Game Theory;
D – Microeconomics;
F1 – International Trade;
L – Industrial Organization
O1 – Economic Development;
O3 – Innovation;
Q4 – Energy Economics;
Q5 – Environmental Economics

Keywords: Salary range: commensurate
The School of Economics has an opening at the Assistant Professor level in the above-listed or
related fields. Productive applicants at the Advanced Assistant level are particularly encouraged
to apply. This position is part of a two year initiative that includes three hires this year
(including School chair) and two hires in 2018-2019. A successful candidate will play an integral
role in the School's PhD program and will be able to teach core microeconomics as well as field
courses. The School's Ph.D. program focuses on applied microeconomics with a current
emphasis on industrial organization, international trade, environmental economics, and
economic development. Georgia Tech is a Research I institution offering significant
opportunities for collaborative research and teaching across complementary disciplines such as
environmental engineering, computing, industrial and systems engineering, international
affairs, public policy, and management.

Applicants for the position should electronically submit their materials, including application
letter, curriculum vita, and research paper via: www.aeaweb.org and
arrange to have three letters of reference submitted. Review of applications will begin
immediately and continue until the position is filled. Deadline for applicants to be considered
for interviews at the ASSA conference is 11/30/2017. Georgia Institute of Technology is an equal
employment opportunity employer.